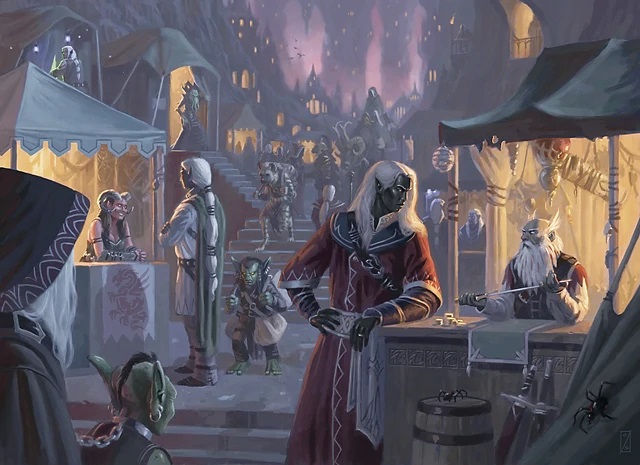 V.A.L.U.E. Magic Item Bazaar
This is a thread to help players exchange items of their V.A.L.U.E. characters with other player characters from other players.
---
Downtime Activity: "Trading Magic Items"
Whenever your character trades a magic item, both characters involved have to spend 5 Downtime Days each. Trading permanent magic items with other characters is on a one-for-one basis of equivalent rarity. You can only trade with the characters of other players. Unique magic items may not be traded.
---
How does that work?
Seller makes a post. Those who want to buy reply to that post. Once conclusion is reached and the item are exchanged, seller changes text of seller's post to CONCLUDED.
The players are encouraged to meet on their next V.A.L.U.E. game to roleplay the exchange.
---
Please include the following in your "Seller's Post":
PC name:
PC level:
Items offered:
Items wanted:

Please list the items separated by a comma
with item name and rarity as well as attunement in paranthesis.

u = uncommon, r = rare, vr = very rare, l = legendary,
a = requires attunement

Example: Headband of Intellect (r, a)

---
good luck