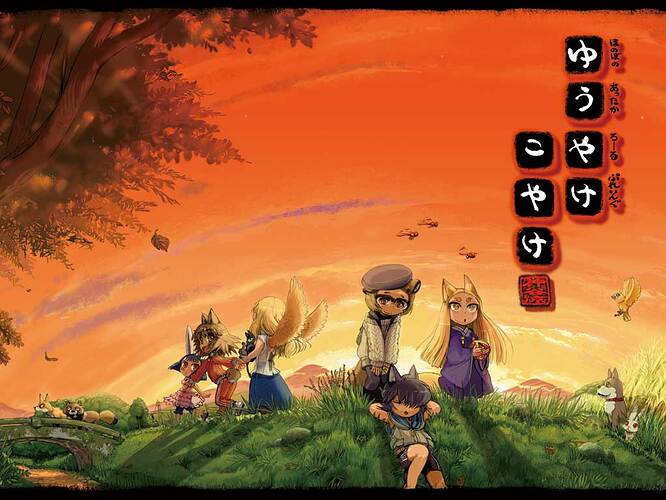 ゆうやけこやけ (Yuuyake Koyake)
Translation: "Yuuyake (red-sunset-sky) Koyake (after-sunset-orange-sky)" = "Sunset Glow"; additionally this is the title of a famous Japanese nursery rhyme.
At 5pm in many places you could hear a 30 seconds catchy melody. You can usually listen it near schools, city halls and official buildings; they use pretty powerful speakers, if you are walking around Tokyo at 5pm is very probable that you will listen it. The song is used as a signal, it means that Japanese children finish school and can go home. Yuuyake Koyake (夕->Sunset 焼->Burn 小->Little 焼け → Burn), "Yuuyake" means something like "the red sunset sky" and "Koyake" "the after sunset orange sky".
Translation-Project: There was one on Kickstarter years ago called GOLDEN SKY STORIES.
Style: Think of it as "My Neighbour Totoro - The Roleplaying Game".
Synopsis: Non-violent and heartwarming animal-spirits J-RPG.
Setting: A small peaceful rural village in Japan (preferable in the late 80s).
System: ゆうやけこやけ (diceless)
Dice needed: none