Hi!
It seemed the forums are a bit empty at the moment so I wanted to start up a bit of a conversation about unommon and or unconventional RPGs.

I recently got my hands on the swedish-released "Vaesen", published by Fria Ligan (Free League), who makes some of the coolest pen & paper systems I've come across… This one in particular is a nordic horror system in which you hunt these mythological creatures (Vaesen) and is quite different than many other games I've played.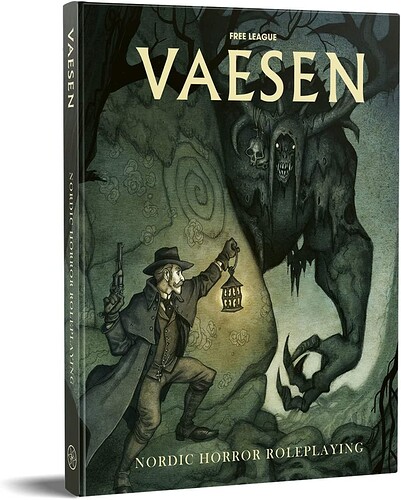 This is the book itself.
But the publisher also put out some other really cool systems, such as ALIEN, Tales from The Loop, Forbidden Lands and my absolute favourite ---- Death in Space <3
Point is, it's something different from D&D, something fresh & fun. Would anyone be interested if I were to DM a game of Vaesen? or in the near future Death in Space?
Do you maybe know any other cool system that you can point me to?
Have a cool day!