Welcome to Al Amarja!
During your stay with us, please remember that Liberty is Job One, Disarmament Means Peace, It's Polite to Speak English, and, of course, Paranormal Activity is perfectly legal.
Thank you for your consent.
OVER THE EDGE
… is a rules-light RPG about weird conspiracies in a surreal banana republic island state.
Player characters will be new arrivals, who have traveled to Al Amarja to visit the 108th annual cryptozoology world congress … which is extra nice, since this island seems to be the only place in the world, that has not been hit by the pandemic somehow … (maybe that's why they picked this location)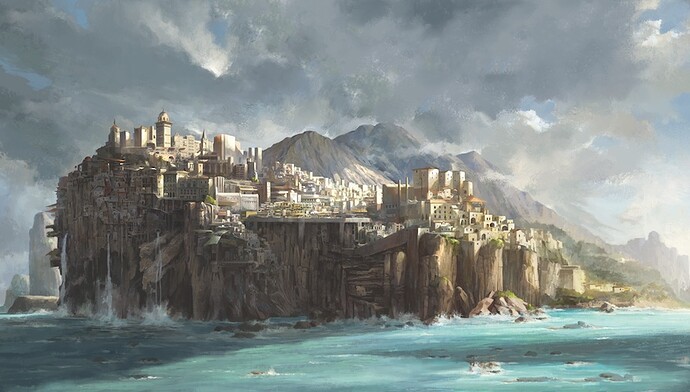 ---
possible dates:
Friday, 28th of January 7 p.m.
what you would need:
dice resolution:
2d6; roll high; fear 3s; love 4s; dis-/advantages grant re-rolls;
how long this will take:
this largely depends on how tired we will be on that day … I'd say let's play for about 2h and then check with everybody
how many players: